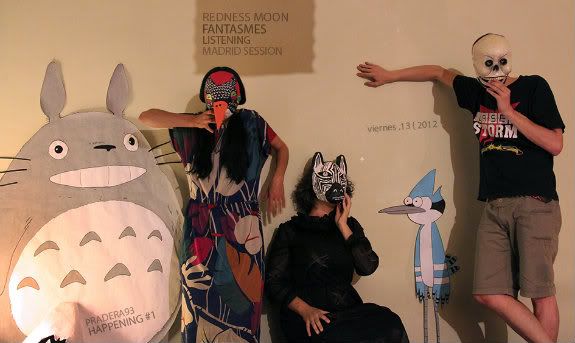 Hello all! T
oday our friends & family from Pradera93 will be hosting the first Fantasmes' Redness Moon World Listening. It will be in the wonderful city of Madrid, Spain; a second home to one of us. They will be conducting it with their own lovely ways. We would like being physically there, we really do. Our spirits will be present though. Strange things might happen. This is the first of Fantasmes' Redness Moon World Listening Parties. You can host one if you'd like to, just let us know. We would like that very much.
If you're interested please read carefully below:
Guidelines on
How to Conduct a Fantasmes' Redness Moon World Listening Party
-First, and most important, its your party, conduct it as you wish.
-A chill & cozy scenario is highly recommended.
-Be comfortable; lay down, sit down, asana posture, etc...
-Cleansing the space is always a good idea; sage or palo santo will do the job.
-Silence, for a better listening experience.
-Medicine of choice (if desired).
-Face paint is always fun.
-Listen, feel the love, enjoy.
ps. take a photograph or two for us